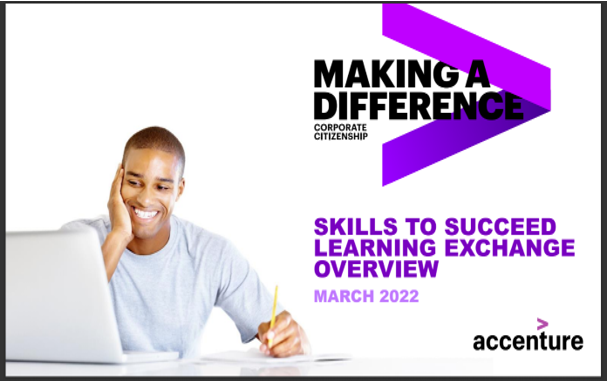 In recognition that many individuals experience barriers to employment, Accenture has developed learning opportunities – pre-recorded courses & workshops covering a range of career development, technical skills & mental wellness topics. Square Peg Society wants to help you augment & practice your skills to make you more attractive to prospective employers. Over the next year we will be offering avenues for you to build your tool kit of employment skills.
Accenture Learning Exchange online courses is a first leg in this journey. Through Square Peg Society your will be able to access the Accenture Learning Exchange mini-courses. To learn more about this program please join us and our guest speaker, Sharon Peck, Corporate Sustainability and Citizenship Strategy & Programs Associate Manager on Friday, March 17th, 10:30am PT.
Sharon will present for about one hour, and will then answer any questions that you might have. After, we, at Square Peg Society, will speak briefly about our latest venture, our Life Map Life Coaching program.
Free, but registration is required.
Additional Material